Unlocking Total Climate Bliss: Best HVAC Service In Phoenix
Keep your property comfortable and healthy throughout the year. Whether it's heating, cooling, ventilation, or air quality, our HVAC service in Phoenix, AZ will maintain a pleasant indoor environment.
Elevate Your Indoor Ambiance With Unrivaled HVAC Service in Phoenix
Welcome to Your Phoenix HVAC, your destination for all your HVAC services in Phoenix, AZ. We understand that your HVAC system is not just a machine but an essential component of your comfort, health, and productivity. This is why we provide various heating and cooling services for residential and commercial properties customized to your preferences and budget. No matter if you need a new installation, repair, maintenance check, or replacement, we possess the expertise and tools to complete the task with precision.
As a leading and reputable Phoenix HVAC Contractor, we take pride in crafting an ideal indoor atmosphere that promotes clean air all year round. Our team of experts works closely with you to ensure that your warmth and coolness needs are met appropriately, as per the season. Our ultimate goal is customer satisfaction, and we go above and beyond to deliver quality work that meets your comfort requirements.
Experience Heating and Cooling Excellence From Best Air Conditioner Repair Expert in Phoenix
Your Phoenix HVAC has been providing solutions for Heating and Air Conditioning repair in Phoenix, AZ since 1985 including maintenance and service. Our team is equipped to install and repair any make or model of air conditioning system, heating systems, heat pumps, and refrigeration units. We stand out from the rest with our expertise, experience, dedication to our work, and exceptional customer service.
Our top priority is always the well-being of our valued customers. Our skilled technicians are not incentivized by the commission, ensuring you receive an honest assessment and are never pressured into purchasing unnecessary products or services. Our team is well-versed in repairing Trane, Bryant, Carrier, Rudd, and other air conditioning brands. We employ only trustworthy and reliable service technicians who are Factory Trained, EPA Certified, Drug Tested, Background Checked, and committed to providing the highest quality service possible.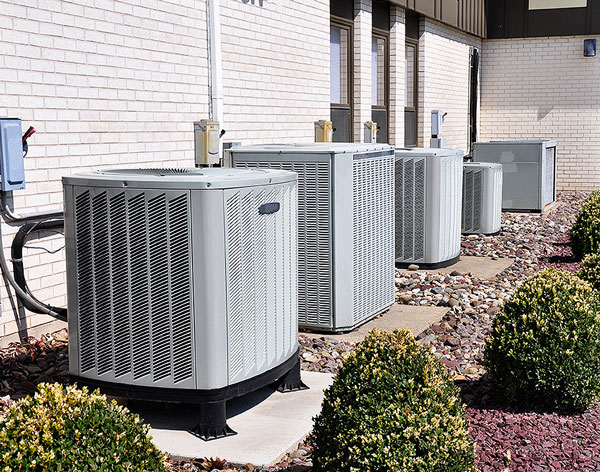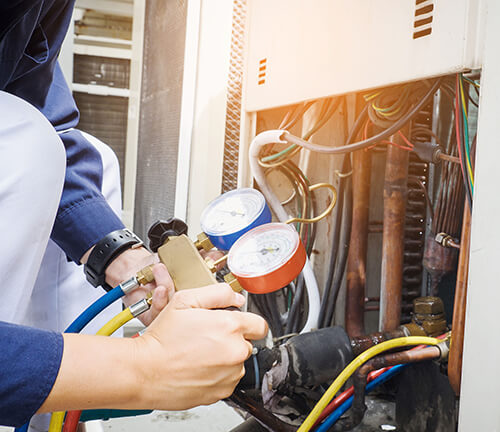 Signs You Need Professional Air Conditioning Repairs And HVAC Service
The most common warning signs your HVAC system show when it needs professional repair or maintenance are:
Increase in electric bills
Poor airflow from HVAC vents
Different temperatures around your property
Noise or foul smells from the unit
Frequent HVAC cycling or longer cycles
If you have noticed any issues with your HVAC system, scheduling services as soon as possible is essential. Addressing problems early on can make them more accessible and less expensive.
Ensure Your HVAC System Never Fails You When You Need It Most
Need help with achieving quality airflow for your residential or commercial property? Our team of expert technicians is available all year around to assist you. Get in touch with us today for best HVAC service in Phoenix, AZ and enjoy optimal air quality and comfort in your space.
Why Choose Us For Air Conditioning Repair & HVAC Service In Phoenix
Here at Your Phoenix HVAC, we take pride in providing the best Air Conditioning Repair And HVAC service in Phoenix. We stand out from our competitors in several significant ways:
What Our Clients Have To Say About Us
Deacon Dean
February 15, 2023
I was impressed with the work that was conducted by this company. I had 2 experiences. The first time my condensation pipe had a hole in it. At that time he completed a full review of my unit and advised me accordingly , which was this is an old unit and it's going to just stop working eventually. Recommended!
Carol Grasso
December 21, 2022
Famous AC maintenance company in town, Highly recommended to every body.
Michelle Madison
December 18, 2022
Very professional and good quality work, they were quick to respond and pleasant to work with.
Local Ingenuity
January 3, 2022
Awesome
HAAL TEAMERS
June 15, 2021
Turned up on time, masked, and carried an efficient review of problems with the furnace and the thermostat connection. Would recommend this company.
Heather Tunks
April 4, 2021
Great people. They were very patient and pact with information. Technicians are very knowledgeable, they were fast and friendly. I'm super happy with the company and their professionalism. I would definitely recommend them anytime.
Michael Fitzgerald
January 10, 2019
Really fast and affordable ac repair. Did not try to up sell me on things I did not need. Will use again
Solutions At Fingertips: Reserve AC Repairs & HVAC Service Today
Transforming your HVAC vision into a reality is simpler than ever with us. Take a moment to fill out our contact form, and your ideal HVAC system journey begins. Our team will reach out to you promptly to provide finest air conditioning repair and HVAC service in Phoenix, AZ and discuss your vision, desire, and unique needs. Well, at last, it's not just about heating and cooling the air in your property with HVAC unit but about creating a space that suits you perfectly.
Frequently Asked Questions
HVAC is an abbreviation for heating, ventilation, and air conditioning. It uses various technologies to control the temperature, humidity, and purity of the air in an enclosed space, and the primary goal is to provide thermal comfort and acceptable indoor air quality.
It is generally recommended to have your HVAC system serviced once a year, but this may vary based on factors like your system's type and condition and the climate and usage patterns in your area. If you have a heat pump that operates all year, you may need to get it serviced twice annually during spring and fall. If you have a furnace and an air conditioner, they should be serviced before winter and summer.
The main goal of HVAC systems is to ensure that people occupying a building or vehicle are comfortable and breathe clean air. This is achieved through the use of technology that controls the temperature, humidity, and air quality in enclosed spaces.